The Small Business Administration is a robust resource for small businesses in the U.S. It provides a broad range of information on every aspect of starting and running a business, and can point the user to resources beyond its scope. Use this site as a starting point for finding information as well as for identifying the types of resources and skills you need for your business.
Categories of help are: Starting and Managing a Business, Loans and Grants, Contracting, and Counseling and Training. As your business develops, you're likely to benefit from all of them. While service is provided broadly for the whole nation, it focuses locally to allow you to find resources, explore programs and services, and achieve your small business goals. Check our Getting Money section below for News Flashes which can happen any time. Current News features an elimination of loan feeds for smaller business loans!
Bottom line: Whether you're looking to start a business or need help with your small business, SBA.gov can help you achieve your goals. This is a valuable, trustworthy site offered by the U.S. Government that will assist your business honestly.
By far, our favorite feature of the web site was the ability to zoom in locally for help. Just enter your zip code on the home page and you'll start narrowing down available services. Read on to see what we got when we entered our zip code:
Search Topics
Discover your program today!
Business Guide Do you feel a little intimidated about going and talking to someone at the SBA? That's understandable, but it's not necessary. There is so much you can learn on their website, it's like a crash course in business – without the tuition fees! You can easily find a Business Guide – and even download the pdf version – that explains the basics of how to plan, start, manage and grow your business. There may even be local workshops and other events in your area that you can attend for free. And you can sign up to be notified via email of events and resources near you.
Update September 2019
Did you know that fbo.gov is not the only site that can help you get government contracts? The Small Business Administration also runs a certification program for those eligible and you might find them easier to work with. At the moment they are experiencing high demand for this program so sometimes there's a delay in their response. But they help out by offering tips on how to avoid missing deadlines if you are dealing in possible set-aside contract awards. Be sure also to check out their special dashboard that makes it easy for women owned small businesses and other Mentor-Protege program participants deal with the certification process.
Expedited Help for Disaster Recovery The SBA has recently announced a new program aimed at helping small businesses affected by disasters. Called the Exress Bridge Loan Pilot Program this new resource will be available until September 30 of 2018 (hopefully the end of hurricane season…). It lets SBA Express Lenders make loans to assist borrowers immediately. Loans can be as much as $25,000, with half of that under and SBA guaranty of 50%. This quick cash will provide necessary funds while affected businesses wait for longer term disaster recovery financing. Best part is you don't even have to go through an elaborate application procedure … just contact your bank as quickly as possible to see if you are eligible. Loan requests must be for businesses located in an area where a disaster has been declared.
Update December 2017
The SBA website has a bold and colorful new look! It makes it very clear that they are there to help small businesses get started and/or grow. It also makes it easy to find the information you are looking for. On the very first page you can easily click on subjects like financing your business, selling to the government – and what it takes to qualify, the SBA microloan program, advertising without spending a lot of money, and lots more. If you haven't ever looked at this site – or just haven't bothered for a while — now is the time to catch up with an energetic new business environment!
Update August 2017 Do you know how to find a business counselor? The SBA loves to show you how because they want to help you start or grow your business and make it successful. On their home page now, right near the top, is a colorful selection of topics they are currently highlighting. Today, "Find a Small Business Counselor" is first, on the far left. You can click to learn more about that topic as well as the other three currently highlighted topics: "10 Steps to Starting a Business", "Do I qualify for government contracts?" and "Top Ten Cybersecurity Tips." All important and interesting topics! When you click "Learn More" below to find a business counselor you will go right to a map of the U.S. and its territories. Just click your location and it will tell you how many SBA offices there are as will as providing a list complete with contact information. Don't wait, take advantage of this free resource!
Update April 2017
The SBA has announced that it is "taking it on the road!" On May 2, July 17, and September 11, 2017, the agency will head out to several cities in different parts of the country. They call it the "Small Business Innovation Road Tour." Their aim is to raise awareness for innovators to learn how SBA programs can help by providing financing for technologies that can increase U.S. competitiveness locally and globally. If you are an innovator, a scientist a researcher or small technology company should definitely check out this road show. The cities included in the tours include first Phoenix; Sandy, Utah; Las Vegas; and Boise, Idaho. The next tour includes Cleveland; Minneapolis; Lexington, Kentucky; Ann Arbor, Michigan; and Madison, Wisconsin. And finally, the September tour will include San Diego, Irivne, Los Angeles, Mountain View and Berkeley in California and a final stop in Honolulu, Hawaii on September 18.
News August 2016 The SBA is one of the leading agencies assisting residents and business owners in Louisiana to recover from the recent storms and flooding. For businesses and private non-profits, loans of up to $2 million are available to do necessary repairs or to replace damaged property and business assets. Economic Injury Disaster Loans (EIDLs) are also available for small businesses including agricultural coops and most private nonprofits — and those loans also go up to $2 million. For homeowners there are disaster loans for as much as $200,000 for repairs to or replacement of real estate that has been damaged or destroyed. And both homeowners and renters can get up to $40,000 for repairs or replacement of personal property. Details and fact sheets are available on the sba website.
Update August 2016 Did you know that August 26 is "Women's Equality Day?" Here are some highlights of the SBA's observance of this day which marks the anniversary of the 19th Amendment giving women the right to vote: 
 * more than 1 in 4 companies in the U.S. are owned by women
women still start companies with half the capital that men do

the SBA made available $3.8 billion to women starting their own businesses (up 42% from the previous year!

the SBA has more than 100 Women's Business Centers in the U.S. offering information, training and advice as well as help accessing capital.
News May 2016: The SBA has announced the release of several new videos in their "Biz My Way" video series. These short, documentary-style films feature millennial entrepreneurs who share their path to business success.The inspirational series is part of President Obama's My Brother's Keeper program. This program is designed to inspire and empower young entrepreneurs, and especially young men of color, to overcome barriers and achieve business success. The three new videos are hosted by Mike Muse, the energetic and inspiring 2015 SBA MBK Millennial Entrepreneurs Champion. You can access them free by going to the SBA website.
Back to Favorite Features: When we put in our zip code to find local help (as described above), we were asked for a few extra details like "Are you a potential business owner?" and, "Are you a veteran, minority or woman?" You could also select more specific information on topics like Disaster Assistance or Loans, Grants & Funding. We selected "Small Business Owner" and "Loans, Grants & Funding" to customize results.
The results page was the best we've seen. The left hand side clearly showed what we were looking at; the middle showed articles tagged with Grants and Growing; and the right hand side provided links for more help. Unlike other government programs, the SBA has local offices. District offices are a great place to go and speak in person with others for help. Other local resources may be City Business Assistance Centers or Women's/Veteran's/Minority's Business Centers. A local phone book will help you find these places.
We also appreciate the fact that important events are happening in several major cities for National Small Business Week. Though you may not be able to attend, you can watch many of the talks and classes online. Check out their website for the most current schedule information.
Ongoing Free Training In addition to classes and webinars and mentoring opportunities, the SBA provides regular updates and useful business training features on its website and on its blog. You can easily sign up to receive the blog. It provides actionable information that is current with what is going on in the business world and in technology. For instance, a recent post provided details and how-to information about "emotional marketing." Succinct and to the point it explains what emotional marketing is, why you should care and how to go about using it to your advantage. Advice is backed up by scientific studies and specific examples you can use to apply the information to your own business. This is valuable training and not unlike what you could get in a business course at college or even graduate school. And it's free – very worth checking out!
News December 2016 Stay tuned for potentially big changes at the SBA. Change often accompanies the election of a new president, and Trump has certainly promised change. He recently selected Linda McMahon, a previous chief executive of World Wrestling Entertainment Inc., to be the new head of this agency. She supported a proposal by President Obama (many years ago) to consolidate the SBA and several other agencies. The idea didn't make it to reality but could still happen with McMahon in charge.
NEWS July 2015: The SBA and the White House have announced a new program for cities and entrepreneurs called "Start-Up in a Day". If you've launched a new business you know there can often be a delay caused by red tape and city requirements for licenses and other filing. Cities that join this new program pledge to streamline the process so that businesses could actually be up and running in as little as 24 hours! Eleven cities have already joined so if you live in one of these you can jump start your business: Boise, ID; Boston, MA; Chattanooga, TN; Denver, CO; Kansas City, MO; Nashville, TN; San Francisco, CA; St. Petersburg, FL; Salt Lake City, UT; Seattle, WA; and Washington, DC.
There are also two competitions going on to attract more cities: a "Start Small" model with 25 prizes of as much as $50,000 and a "Dream Big" model with up to two prizes of $50,000 specifically targeted for Native American communities. Want to urge your city to get involved, sign up and compete for a prize? Request more info at startup@sba.gov.
NEWS Late April 2015:
Maria Contreras-Sweet has made tremendous strides at the SBA since becoming its leader one year ago. Her experience as the co-founder of a community bank has given her great insight into lending to small business. She has used that insight to make some dramatic improvements at the SBA:
The LINC tool (described more fully below) is a user-friendly online tool that allows a small business person to fill out a brief questionnaire online and get responses from potential lenders within 48 hours.

A new credit scoring system allows bankers to make immediate decisions on smaller loans, meaning you don't have to wait for weeks or fill out copious applications to get your loan.

Online applications are replacing burdensome paper-based procedures.

Fees have been waived on small business loans of $150,000 or less.
The SBA's new LINC tool (for Leveraging Information and Networks to Access Capital) makes it much easier for you to find SBA lenders in your local area. Remember that the SBA does not make loans directly, but they do subsidize loans through specific lenders. If you are registered on the SBA website (it's super easy to sign up), you can fill out a form with simple information like the legal name of your business and your contact information. Once the SBA verifies your email address they will identify lenders that are a good match. Those lenders will then contact you within 48 hours. So you no longer have to do a search to find SBA lenders in your area! You will also receive information from the SBA about the Small Business Development Centers that are nearest to you. Those Centers are a great sour of free business consulting as well as inexpensive training options.
New Loan Cost Reductions: The SBA has announced two new programs that reduce the costs of smaller commercial loans, which are typical requirements of small businesses. Their 7(a) program for businesses that can't qualify for most bank loans has arranged for zero fees on loans les than $150,000. They have already saved applicants a total of more than $5 million. And Veterans can now use the SBA Veterans Advantage Initiative to avoid fees on lonas of less than $350,000. These programs will be active until the end of September, 2014 so act fast if you're a small business looking for a loan!
SBA Small Business Awards Each year the SBA recognizes the achievements of America's entrepreneurs by giving out awards during Small Business Week. If you've got a success story to share they'd like to hear from you. Nominations are accepted online and it's perfectly ok to nominate yourself! There are a total of 13 different awards, covering the Small Business Person of the Year as well as specifics in the areas of Exporting, Disaster Recovery, Contracting and Subcontracting, 8(a) Graduates, Veterans Outreach, Women, Lenders and more. The deadline for nominations is January 11, 2016. It's easy to apply or nominate someone online at awards.sba.gov. If you've missed the deadline, take a look at the site any and check out the winners when they're announced. It might give you some inspiration to join the winners next year!
SBA: How it works and what it provides The U.S. Small Business Association does not loan money directly to small business owners. Think instead of the SBA as your support network or collateral when applying locally for new loans. An SBA-backed loan guarantees your bank that you have the backing of SBA to repay your loan as promised. This isn't the same as government loans or grants. If you already have access to other financing on reasonable terms (your business already qualifies for commercial financing from a local bank) then SBA-guaranteed loans are not available to you.
If you are a contractor, you may benefit from the SBA's Surety Bond Guarantee. This bond guarantees your work contract is backed by a third-party that agrees to be partially responsible for the debt and obligation of your work. With guarantee support from the SBA, it can be easier to obtain contract opportunities. Your employer will have the assurance of work completion backed by the Small Business Administration. Work contracts up to $5 million (and in some cases, up to $10 million) are covered.
Lastly, the SBA provides a Venture Capital program (also known as equity financing) which partners with privately owned and managed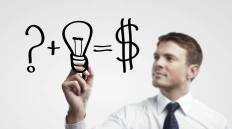 investment funds. These funds are specially licensed and regulated by the SBA. These Venture Capital programs are restricted to small businesses that meet SBA guidelines. If you are in a high-growth market (technology, etc.) and have had difficulty qualifying for loans, this may be an excellent option for you.
We've called out a couple of the big options available here for getting money but more can be found on the website. As we've said before, the SBA won't make themselves a first-choice for small businesses. If you have other means of supporting yourself, you'll likely be denied help from the government. But if you lack collateral for starting your business, the government can help.
If you found this article useful, you may also want to discuss and learn about other websites on the internet.