A $30 billion Small Business Loan Fund was created in 2010 in order to encourage more accessible bank loans for small business. Some big banks have been accused of misusing these funds but don't be discouraged. If you are trying to obtain a small business loan and your revenues are less than $50 million annually, try contacting smaller community banks in your area. See if they are promoting new small business loans. It just may be the case because they are being encouraged to help stimulate small businesses. Business suffering? Learn how Recovery.gov may help.
Need some new ideas? Get the facts about Grants For Small Business. If you want to explore opportunities offered by non-government groups, there's great information in our article about Small Business Financing Opportunities.
The Small Business Administration does not give grants or loans directly to individuals but they do help subsidize bank loans for small business. They are a great place to start looking for financing.
Want to get the latest on finding funding for your new business? Take a look at the latest ideas and opportunities in Fund a Startup Business.
Search Topics
Discover your program today!
Woohoo, some real grants for small business! We're talking about the Federal Express Small Business Grant Contest. Enter and your small business could win, $15,000, $30,000 or even $50,000. Just go to FedEx and you can get all the details. The deadline to enter is March 25 so hop on it if you're interested. You just create a profile and do a great job telling your story and then get all your fans to vote for you. They can vote once every 24 hours until April 1.The top 100 are announced April 5 and the winner April 29.
As a result of the American Recovery and Reinvestment Act or Recovery Act, Grant-makers are specifying Recovery Act-related grants. These opportunities are accessible online by clicking "View All Opportunities" in the large Recovery.GOV box at the top of the opening page for Grants.gov. Though the Act was passed in 2010, there are still opportunities available. Per Recovery.gov, 92% of $787 billion in authorized funds has been made available. Of the $787 billion, $275 billion was designated for contracts, grants and loans and over $104 Billion remains to be awarded! You can also search over 26,000 active federal opportunities at the Federal Business Opportunities website.
Check out some innovative ideas for getting started in Grants To Start A Business. Individual states are also an important place to look for business financing and other support. Each state has their own funds and programs to stimulate their economy and promote job creation. See our state-specific articles for California, Florida, Illinois, New York and Texas if you live in one of those states. And stay tuned as we add new states on a regular basis.
A recently added topic in Grants to Start a Business is all about raising funds through crowdfunding. If you don't have any luck getting a bank loan and online loans and credit cards are too expensive, give crowdfunding some serious thought. Everyone has a story to tell, and often if you include the right information – and maybe even share some personal aspects of your story – these stories can be very compelling. And when they are, they can motivate people to make a donation to your business venture – for just a small token of appreciation you get to define. It's definitely worth looking into, especially if you can tell a good story!
Regardless what state you're in you should keep informed about your state's grants and other programs to stimulate business. Here's a good example: California's State Treasurer's Office provides around $5 billion not directly to businesses but to local community banks. The banks — who know their own area and are closer to potential borrowers — then loan that money to "Main Street" businesses. It's called the Time Deposit Program and is funded with investments made with money generated within the state. This may be happening in your state as well, so be sure to cultivate a good relationship with your local community bank – they can be excellent lenders.
Looking for women's business funding? Be sure to read our latest articles on Grants For Women-Owned Business and Small Business Grants for Women. And take a look at Small Business Ideas to see how yours measures up — and maybe get some new ideas about starting your business on a shoestring!
The national health care reforms which became law in March of 2010 included a federal program that helps some biotech firms create new therapies. A total of $1 billion was available in the form of grants or tax credits. The deadline has passed, but be sure to check back often to see what else is new — and check the bottom of each page of this site for real-time, late-breaking news about grant opportunities.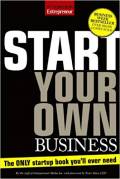 Need a roadmap for starting and financing for your business? You can find it in the highly rated Start Your Own Business - Fifth Edition by the staff of Entrepreneur Media. It is a nuts and bolts guide to everything related to this topic. This is a valuable reference book you will turn to again and again for thorough information on any aspect of starting and running your business.
Want to go after Angel Investors? Be ready for them to do a lot of research on your plan, your prospects, and when they will be able to "exit" the deal — that is, when they get their money and their profit out. Like any kind of grant or investment, make sure you look for angels who tend to focus on the type of industry you're in. And be aware that a deal can take a lot of time — this isn't going to be a way to get cash fast. And you will have to accept the fact that they are going to own a piece of your business, and so will also expect to have a say in your operation. If you can deal with all of this then this type of resource could be just right for you. And not only will you get an investment, you will also benefit from lots of expertise and good advice.
Update February 2018 Are you a young person dreaming abut or determined to become a business owner, to get a job at a startup company, or become a super successful entrepreneur? You're not too young to start! Check out futurefounders to find a great place to get some serious coaching and maybe win thousands of dollars in grants for your business or business-to-be. They work with student entrepreneurs and are super serious — and successful — at what they do. Check them out and get on the mailing list for notifications about the 2018 "Pitch" contest and other programs and events happening throughout the year.
Attention: FedEx Grant 2017 Winners Announced
The 2017 winners have been announced! Get inspired – and get ideas for your entry next year – by reading about the winners and seeing how past winners have used their grants to grow their businesses.
Federal Express conducts its Opportunity Knocks Small Business Grants Contest each year. Their application requests information about your small business: how you happened to start it, what your business philosophy is, the goals you are trying to achieve, and what a grant would mean to what you will be able to accomplish. There are multiple prizes: one grants prize of $25,000, one grant for $15,000 and eight grants each worth $7500. Voting typically takes place between April and June. Winners are announced sometime in May or June depending on the year. Check out Fed Ex's web site to get information on past winners, see a sample of an entry, read the contest rules and get your entry submitted!
Back to Small Business Grants: While there are many misconceptions about the availability of grants for small businesses owners, that doesn't mean that no grants are out there. The U.S. Small Business Administration does no direct funding of small businesses. On its website the SBA states that although if doesn't directly provide grants to small companies to help them grow their busines or to start a new one, it does offer grants to groups that provide a variety of services to small businesses. Those services include financial support as well as aid related to technical needs and management consulting.
Looking for funding for a start-up business? Discover some currently attractive financing options at Fund A Startup Business.
The SBA does provide support to other organizations which give financial assistance in the form of grants. These grants are usually (if not always) limited to applicants which fall into categories such as those owned by women, minorities, veterans or those with disabilities; those with special qualifications to conduct research or handle specific projects; those located in specific geographic areas; and those needing training or other services rather than financial support. So if you are a business that is owned by women, minorities, vererans, or those with disabilities, you should definitely check out what grants may be available to you!
It gets frustrating, doesn't it? You do a search for Grants for Business and you're bombarded with people who want to give you a loan, and of course all of them are just "amazing." But if you could get a loan you probably wouldn't be searching for grants. And if you need a loan, you'd be better off checking out our advice in Business Loans — there really are some good ones there. But if you're in a relatively rural area — meaning somewhere where there are 50,000 or fewer in the population — you might want to take a look at at the USDA;s Rural Business Enterprise Grant, or RBEG Program. Now oddly, when you go to their site, on the landing page in bold letters part way down the left side it explains that this isn't a grant for businesses or individuals. We get that it is not for individuals, but it does indicate right off that those eligible to apply include private nonprofits corporations that operate in rural areas. And they will only award grants if it looks they will enable new private businesses that will employ no more than fifty employees and will have gross revenues projected to be less than one million dollars. So if that describes your business it's worth looking into…
State Level Grants: As we mention about so many of our topics about grants it is wise always to look for leads and potential awards on your state's websites. Most if not all states want to encourage and promote business to stimulate their economy and to provide jobs. They often do so by offering special grants with specific goals. One such program is North Carolina's IDEA Foundation. This is a private foundation that provides grants to support new businesses with the potential for high growth. They started in 2006 and became a private organization in 2015. They also expanded their goals to include not just giving grants to young companies in the tech field but also to leverage partnerships across the state to support new business ecosystems. In 2016 they established the Ecosystem Partner Grant Program and awarded $1.25 milliton to ten groups that can have a positive impact on many North Carolina entrepreneurs.
Minority Business Development Opportunities While minority businesses are growing rapidly it is still more difficult for black business owners to get the capital they need than for their white counterparts. Making the problem worse is that too often past experience discourages black business owners from even applying for a loan because they have been turned down before. Wile this is understandable, you can't get what you don't ask for. And there are now more programs and services available than ever before to help turn around the situation. The Minority Business Development Agency is an excellent place to start. They are making a difference so be sure to check them out!
Small Business Organizations: Some private groups and non-profits operate in support of entrepreneurs and small business owners. An organization that focuses on supporting the self employed is the National Association for the Self Employed. They provide lots of information, resources and support to members. They also provide "growth grants" based on applications from members. These grants are awarded quarterly in response to the information provided by applicants. To apply you must be a member, answer a number of questions about your business, provide proof of your business status, and explain what how you will spend the award money. Worth checking out if you are looking for a grant that looks to be in the area of around $5000. They do require quite a bit of information to compete your application but it could be worth it.
SBA Tips & More
Some people feel intimidated when they think about approaching the SBA but it is definitely a great place to start your search for business loans and grants. Though they don't make direct loans or grants they do know where they most cost effective loans can be had since they help to subsidize small business loans by guaranteeing them for some banks. If you go to their website you can also take a look at their portal titled Federal Grants Resources for additional sources. The GSA also provides a list of resources for small businesses organized by categories of recipients. So if you're part of a particular group or minority you can find resources specific to you.
And don't forget about or ignore our review of grants.gov. They don't have much in the way of grants specific to starting a business but they do offer some for those with a specialized area of expertise. The Department of Agriculture offers some regarding research for agriculture-related topics. And for those in the high tech area you might be interested in the Small Business Technology Transfer program and the Small Business Innovation Research program. Just use those names as keywords when you search for opportunities.