Of all the questions and comments we get on the Free Grant Community, home repairs are one of the most frequent topics. So you are not alone! If you are a senior on a fixed income, a single parent with more needs than resources or someone struggling through a tough economic situation, you may be in need of money for home repairs or emergency assistance with your heating or cooling system.
Surviving from paycheck to paycheck (or social security check)? Repair costs may be beyond reach. Maybe banks won't give you the time of day about a loan and the "quick cash loans" advertised would only put you deeper in trouble.
Fortunately some Home Repair Grants, Loans and Programs are available through the federal government, state agencies, public utilities, private foundations and other non-profit agencies.
We can help you sort through resources if you're already a homeowner. If you're trying to buy a home that needs repairs you may be able to apply for a special loan through Housing and Urban Development (HUD). This is called a 203(k) loan and it allows you to include the cost of required repairs in the mortgage you taking out, thus making it easier both to pay for those repairs and to qualify for a mortgage.
The resources below pertain mainly to homeowners. Separate opportunities are provided for maintaining historic buildings you do not occupy.
Search Topics
Discover your program today!
The programs and opportunities discussed below are related to your own home. If you are seeking grants to help maintain and/or preserve a historical building or buildings, see Grants for Historical Buildings. If you don't qualify for the programs described below or if they are not enough to meet your needs, check out other resources in our article I Need Help.
Public Utilities: While help is available many people are totally unaware of what is out there. Before you tackle government websites and interviews with local agencies, one place to start is with your local utility company. Many of them offer grants for making repairs to your home, specifically tied to replacing or upgrading appliances which are not energy-efficient and getting rid of older windows that do a poor job protecting your home from outside temperatures. In addition, a federal program called the Low-Income Home Energy Assistance Program (LIHEAP) was created to assist low-income households with their utility bills. It conducts this program throughout the U.S. and you can simply do a web search or check your phone book to find the nearest office or central phone number to call for assistance.
HUD/FHA at the Local Level: The next local place to look is at your state's housing agencies. A web search, this time using the terms "Housing Agency" and your state's name, will provide contact information for the agency nearest you. These folks have counselors trained to help you at little or no cost, and they deal both with the homeless and with those working to get by on lower than average incomes. You can find more information about the federal government's Housing and Urban Development (HUD) programs and how to find an office near you in our article about Government Grants To Purchase A Home. When you make your first contact, be sure to ask questions about what is available and what the requirements for eligibility are so you know whether you should spend time making an application.
Some of the "grants" for home repairs are actually low interest loans. If you can afford to make the payment on the small loans then you should probably go for them as they will be subsidized and have lower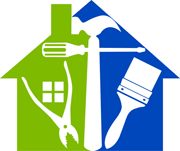 interest rates than you will find elsewhere. Within your state, check for Home Rehabilitation and Repair programs. These programs are made to help people with repair jobs which will bring their homes up to local housing standards and/or upgrade the home's comfort or safety. Typically to be eligible you must have an income that is lower than 80% of the average income in your area.
The U. S. Department of Agriculture's Rural Development Program offers programs and assistance for seniors (over 62 years of age) who live in very rural areas. These are called Rural Repair and Rehabilitation Loans and Grants. These are aimed at very low income households who need to make repairs for health and safety reasons. The maximum amount for a loan is $20,000 and for a grant, $7500. There are other requirements and restrictions which are spelled out quite succinctly on the USDA Rural Development website.