Small businesses are finally starting to recover along with the recovering economy. New businesses are starting at a rapid pace, with women and minorities actually leading the way.
Hopefully this is will be a continuing trend, and the JOBS Act legislation (see below) will mark new opportunities for small business.
Some Small Business Financing Programs indicate the government knows small business is the engine of the country, providing jobs and prosperity for millions of people. That's hard to deny given the numbers of new businesses started each year and the number of jobs they create.
Sam Graves (R-Mo.), Chairman of the House Small Business Committee, called small business the "key to addressing our unemployment crisis" and encouraged Washington to work with business to alleviate the inertia caused by uncertainty and scarce capital. While it's still tough to get a bank loan for a new business, there are alternative programs available. Check some out:
Search Topics
Discover your program today!
News August 2019
Who knew? You probably know that Crowdfunding can be great way to raise money for your business, especially if you're good at telling stories and inspiring people to want to help you. But did you know what matters about your goal for raising money by crowdfunding? Turns out it's not so much the total amount you want to raise but whether you use round numbers or non round numbers for your goal. For example, $10,059 is apt to be more successful than just $10,000. This is based on a recent study by researchers who studied many campaigns with varying goal amounts. Their studies showed that the campaigns with non-round goals were more successful than those with round numbered goals. They don't claim that using non-round dollar goals will definitely increase your chance of success … but it might be worth a try!
New February 2019 Are you a customer if Square, the business that lets you accept credit card payments on your phone? Keep an eye on your smart phone or iPad or other devices: they may send you a message offering a loan of thousands of dollars! Of course, it depends on your creditworthiness but they know a lot about your sales and finances if you're their customer. So you don't even have to fill out lengthy forms to prove you're a good risk. And the loans could easily be over $100,000 … and it could only take a matter of days. Their lending is called Square Capital. Their typical loan size is $6500
January 2019 If you've had less than terrific experiences with banks you made be reluctant to look at them for help financing your business. But banks certainly are not your only options. One that is becoming more and more prevalent is turning to "Alternative Lenders." These may be any of the online lending businesses out there – you 'll find them fast if you do a search for small business financing. You can also turn to vendors like PayPal and Square. They both offer online lending and appear to have pretty quick turnaround times. They also are not so stringent at banks in assess
Update June 2018

If you've considering what the best timing would be to launch your new business, now could be it. Bank lending to small businesses is pretty profitable but the banks have seen that business decline considerably over the past year or so. So if you haven't tried a bank yet you might want to reconsider — they may be hungry for new business! Also, you may want to jump in before those who actually oppose helping out small businesses make their voices better heard. According to a recent article in the Wall Street Journal there are many arguing that special benefits provided to small business should be curtailed in favor of bigger enterprises which are subject to more safety regulations, employ more people and pay more taxes.
Are you a small business that sells on Amazon — or have you considered selling on Amazon? If not, you might want to consider it — especially if you need some help funding your business. Amazon is branching out into lots of different areas these days, and quite successfully. They recently announced that over the past year or so they have made over one billion (yes, billion!) dollars in loans to small businesses. And not just in the U.S. but also in the U.K. and Japan. They actually started lending in 2011 and have loaned a total of over $3 billion. Of course they loan only to Amazon sellers as it is easy for them to assess their sellers creditworthiness based on their own business experience with them and their customers' reviews. If you have been leery of doing business over Amazon, think again — as they say, "small business is their DNA" and nothing makes them happier than to help make you successful…
It's hard for a new business to get a loan even if their business plan looks really promising. The problem is, since they're just starting out, they have no track record that a bank can rely on to justify and approve a loan. If you need money for an upfront purchase you require, you might be best off by going with a personal loan. You should also consider crowdfunding — there are new laws that allow you to take on investors via crowdfunding rather than just receiving donations. But beware — the paperwork could pile up and be almost as burdensome as going public. Consider all the options discussed below before you reach a decision about your financing options:
Going It Alone? Before you take a look at the options and approaches outlined below, you might want to think twice about doing this all on your own. According to Inc. Magazine (excellent reading for entrepreneurs and small business owners), 28% of Inc.'s "Top 500" got some of their start-up funding, or "seed money", from a partner/co-founder. That can be a wise choice, particularly if your partner has skills and experience that you don't have and vice-versa. It's another source of funds with a strong vested interest in the company's success! Just be sure that you share the same goals for the business, and put your agreement in writing.
Loan Opportunities
There has been a big change over the past few years in terms of what types of organizations are making loans to small business. Big banks have reduced such lending significantly. This fact has helped to create a major new marketplace for non-traditional lenders and they are growing! Your primary goal may be to find a business grant, and we applaud that. This article will give you plenty of leads about possibilities. Still it's worth taking a look at how the lending landscape has changed and where the opportunities are regarding small business loans.
To keep borrowing costs down give serious consideration to getting a Home Equity Line of Credit. There is no restriction as to how such money can be used so it can be a good place to start. You only pay interest on the amount of money you actually borrow regardless of what your total line of credit might be during the period of time called the "draw period". During the following period when you are repaying you will of course be repaying principal and interest. But the interest rates are considerably lower than credit card rates and usually lower than peer to peer lending as well.
The Opportunity Fund is an example of a nonprofit lender which helps small businesses get going and/or growing. They focus on underserved clients thet have been "shut out" of traditional banking relationships. Their primary location is in California but they also operate in twelve other states. They are classified by some as a micro financing company but not all of their loans are "micro." In the last year (2016) they loaned more than $60 million to 2200 companies — and helped to create thousands of new jobs. They are definitely worth checking out if you are a small business that has great potential but has had trouble getting funded.
NEW: Banks still want to see a track record before they will give you a business loan. But there are new creative programs offered by individual business and by special funds to encourage and finance startups. Three of particular note are:
Amazon's Web Services (AWS) is a cloud computing service offering. AWS Activate is a resource for startups that lets them get started with very affordable cloud serves. AWS has been running annual start-up contests that offer a first prize of $50,000 in AWS credit along with lots of other types of support. Though this year's contest is focused on Israeli startups and entries are closed, you should check AWS out for future contests as well as for the services and support they currently provide to startups. An example is the AWS Pop-Up Loft in San Francisco. This is a totally free resource for those in the Bay Area. It is designed as a community environment where entrepreneurs and other interested people can stop by, hang out, get technical advice from experts and even have some snacks – all free of charge!
Factoring
Have you considered using a Factoring service? This won't help you until you're at the state where you are selling goods and/or services. You're sending out invoices but there's a time lag — which can be fairly lengthy - between billing and actually receiving payment. If this has you strapped you can hire a factoring company to "buy" your invoices and pay you right away. Of course they are going to take a percentage to you but it could be worth it to pay that amount rather than pay a bank or online lender a higher percentage rate to loan you enough to tide you over. That way you can also make more sales and take on new projects more quickly than if you have to wait for payments to come in.
News Alert on the FedEx grants discussed below: Winners have recently been announced for this year's FedEx grant program. However, you can still benefit: it will be back in 2016! see below for update And now you have time to prepare to apply and be well armed after viewing this year's winners. On the FedEx website you can see the grand prize winner of $25,000 – a maker of custom leather goods. You can also see the other winners – all very small outfits with a good idea and a big dream. Read their descriptions of their companies, see how they described their inspiration and watch their short videos. You'll see that they're not all terribly polished but they do have a clear idea and goal, some early success, and a plan for what they will do with the grant award.
So take a look, start working on telling your own story, and check back here often to see when the 2016 opportunity opens up — and find out what other grant programs we have discovered!
Update April 2016: Are you a veteran looking for a loan from someone other than a bank, even if it's backed by the Veterans Administration? A new company that's had unusual success raising venture capital this year is one that specializes in loans and lines of credit specifically for veterans — in amounts from $2,000 to $100,000 with terms of up to three years. They have a unique approach in that they crowdfund the money they use to make the loans from other veterans. It's what the owner calls "affinity group lending" according to an article in the Wall Street Journal. Check out StreetShares if you like the idea of getting your loan from other veterans!
Update November 2015: Federal Express has announced that their 2016 grant competition will start in May of 2016. Don't wait until then to start thinking about your entry! Now is the time to take a look at previous contestants and winners, pay attention to what they have to say, and plan your strategy. 2015 winners include beekeepers, diet-specific treats, and more. You can probably find something similar enough to your business to learn something from their experience. And if you start now you have time to work on it without the stress of an imminent deadline. Put it on your calendar: the contest launch is May 2016 - and the grand prize is $25,000!
News!: Note: this edition of the FedEx awards has closed for 2015 but see above for what's happening in 2016 - and how you can get ready. Federal Express will give out $75,000 in small business grants. To enter your business must be located in the 50 U.S. states or the District of Columbia and fewer than 100 employees. The contest has begun and entries will be accepted until February 12, 2015. Winners will be announced on April 17, 2015. (Note: next contest opens May of 2016, see above). There will be one grand prize of a $25,000 grant, one $10,000 grant, and 8 $5,000 grants. (Entrants/owners must also be at least 18 years old.) To enter you simply go to the contest website, answer some questions about your business (what you do, why you got into it, what impact you have, and how you'd use the award). You must also upload your logo and you have the option of including up to three photos that reflect important aspects of your business. Your business must have been in operation for at least six months, and franchises are not eligible. Check out the rules and more info at the contest website fedex.com/grantcontest.

City startup funds: Be sure to take advantage of programs that may be offered by your very own city! Cities have a vested interest in encouraging business and jobs. Many offer investment programs for entrepreneurs. For example, Philadelphia initiated a $6 million fund for startups in2012. Denver provides $35,000 to new companies every year and Detroit has a couple of start-up funds that provide grants every year. To see what's happening in your area check with the economic development office and search out any local business networking groups. You could end up not only with startup cash but also some powerful relationships and mentoring opportunities.

Want to buy a franchise? Matco Tools offers financing to prospective franchise owners. The amount could cover all your beginning inventory expense as well as other capital costs.

Want to start a business in California? The California Opportunity Fund is running a "Startup Challenge" which will provide loans up to $50,000 to eligible applicants. The current challenge has closed but there will be another in the fall of 2014, so you have time to check it out and get prepared. They even offer a Business Plan Worksheet which you can fill out as part of your application — it's useful even if you don't plan to apply! Most lenders and investors will want to see some sort of business plan… NOTE: This Startup Challenge is not running at the time of this writing (Sept. 2015). It may resume in the future though, so it is worth setting a reminder for yourself to check back often. We will let our readers know right away when and if that happens!
Also note that the California Opportunity Fund runs an ongoing loan program that you may find more appealing than dealing with a bank – and if you're not in California you should check your state's website to see if they offer something similar. California's program offers loans of $2600-$100,000 for 1 to 5 years and interest rates of 8.5-18%. The Opportunity Fund is certified by the U.S. Treasury as a Community Development Financial Institution and they are also an SBA approved lender.
Is your business idea food related? Whole Foods offers a Local Producers Loan Program which has loaned more than $10 million since it started in 2007. Check out your local Whole Foods to learn more about the program.
Veterans Business Opportunities: Check out a new article that details resources and grants for vets in many areas, especially business!
Great opportunities for small businesses and for Veterans starting or growing an existing business. If you are looking for a commercial loan that is less than $150,000, or under $350,000 for veterans, the Small Business Administration has two new programs available through September of 2014. Both programs have arranged for loans with zero fees and have already saved small businesses millions. Discover more in the Getting Money section of our review of the SBA.
Here are more not yet well known programs you might be able to use for help financing and growing your small business:
Operation Enduring Opportunity: As noted above,this program was introduced last year by Michelle Obama. It is a joint effort of the private franchising sector to bring veterans into the world of business ownership through franchising. Numerous franchisers have initiated programs offering significant financial breaks and incentives to qualified veterans and their spouses to help them get started in this arena. These include UPS Store franchises (a subsidiary of UPS), Cici's Pizza's "Patriot Program", the Entrepreneurs Source for Business Coaching, Guidant Financial, Capital One and many more. You can find more information at the website of the International Franchise Association.
Google's "Get Your Business Online" Program: The state of Georgia recently announced a joint effort with Google to help small businesses get started promoting themselves online. Since almost all U.S. consumers search for products and services online, only 46% of Georgia businesses have a website. The new program offers Georgia businesses a free website along with free tools, training resources and other help to improve their chances of success. Google's initiative is gradually expanding throughout the U.S. and in other countries. To find out if there is a program in your state, try seeing if there is a website with the url created by inserting the name of your site before getonline.com. So if you are in Virgina, the website to check out would be virginiagetonline.com. Or just search the name of your state and "Get Your Business Online".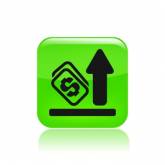 Win $25,000 from Intuit: Intuit has an ongoing program that awards $25,000 monthly to a winning business in its "Love a Local Business" program. It provides not only rules but also tips on how to win and increase your company's visibility and popularity at the same time. Read about it at Grants for Business.
Tax Credits for Hiring Veterans: While not funding program per se, you could benefit financially if you need to hire new employees and are able to hire qualified veterans. This credit is a section of the Work Opportunity Tax Credit and, according to recent guidelines published by the IRS, it can be as high as $9600 per veteran. Learn more at the IRS website.
Brooklyn Public Library PowerUP! Business Plan Competition: If you have a dream and a plan and are fortunate enough to be located in Brooklyn, New York, you could win $15,000 in start-up capital. Sponsored by the Citi Foundation, this program has encouraged the birth and growth of new businesses for eight years. Those who participate get to use free resources and assistance for help in completing their business plan – so everyone comes out ahead whether they win or not. Participants take classes at the library on a number of business topics and get to network with other business resources in the local community. To enter you must be a Brooklyn resident and plan to start a business there. You will receive the official rules and applications when you attend an initial orientation class. There is one top prize of $15,000; two prizes of $5000; and three Merit Awards of $750 each and one Honorable Mention of $500.
What will be the impact of the 2012 presidential election? See our October newsletter for some small business perspectives and our thoughts on this topic.
Crowdfunding:
News: April 2016 New legislation that will be in in place soon could have a big impact on Crowdfunding. It will allow businesses to offer a piece of the company to investors, rather than just offering small gifts as incentives to donors. Crowdfunding is already growing in popularity and this development could further increase its use. So be aware and consider this option – but also be cautious. Check out our caveat in Small Business Grants for Women to see how a successful campaign could actually backfire (and it applies to men and women…).
News - Update: The JOBS Act has passed! Read our expanded update about Crowdfunding and what it could mean to your business. If you feel you are too small for Crowdfunding or you need more assistance and business education, there is another alternative. Get familiar with Microfinancing for a creative way to find business funds and training if you are low on resources and experience and don't have a traditional banking relationship.